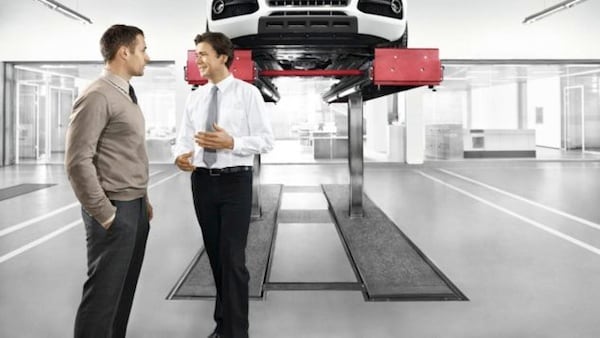 We understand that you don't want to trust just anyone with your luxury sedan or SUV when it comes to Audi repairs. It's an expensive investment and you want to ensure it gets the best treatment around. The answer to your problem isn't that far away. In fact, it's right here at Walter's Audi in Riverside, CA.
Our authorized Audi service center in Riverside specializes in servicing and repairing luxury vehicles so they know exactly what's going on under the hood of your sedan, coupe, and SUV. Our certified Audi technicians will provide top-notch service and utilize genuine OEM Audi parts during repairs to ensure that the integrity of your vehicle is remains the same.

Quality Audi Repairs in Riverside
We provide the follow repair services:
Audi Tire Repair: Patches and More
Audi Brake Repair
Audi Windshield Repair
Audi Air Conditioning Repair
Audi Engine Repair
Audi Transmission Repair
Audi Recall Repair
And more!
"Thank you Walter's Audi. I took my Audi Q5 Suv in for a recall repair. My service advisor assisted me in getting my car in quickly. His customer service was excellent. Recall service to my car was done quickly and sooner then estimated. Service was superb. Thank you again." - Happy customer, Lydia R.
My service advisor did an outstanding job of booking and getting my accident repair work done in an efficient and timely manner. Price and time estimate were right on the money." - Sandy789
"My service advisor at Walters Audi provided quality, attentive support in the diagnosis and recommended piston replacement for the oil consumption issue on my 2011 A4 2.0T. He took the extra time to explain the diagnosis and my options regarding repairs that were performed." - alderems
If you're ready to give your Audi the TLC that it deserves, then contact the Walter's Audi service center in Riverside to schedule an appointment today.