It's easy to find a car dealership, but you'll have to travel far and wide to find an award-winning dealership that measures up to Walter's Audi. Our commitment to customer satisfaction shines through in every interaction we have with everyone who walks through our doors. Whether you're coming in to shop or for service, we're happy to assist. That's what sets us apart from the rest!
2023 Consumer Satisfaction Award Winner

Dealer Rater Consumer Satisfaction Award recipients must meet the same criteria as the Dealer of the Year award program and are given to the top 10% of U.S. franchise dealers based on their PowerScore. Walter's Audi has received 9 of these awards in a row over the years.
---
DealerRater Dealer of the Year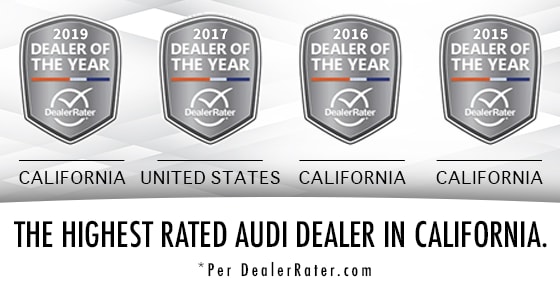 #1 Rated Audi Dealer in California

#1 Rated Audi Dealer in the United States

A true honor, Walter's Audi has been bestowed with the distinctive title of being a top-rated Audi dealership in the state of California for a fourth time! It is an exciting time to come to Walter's Audi, as we give 100 percent to our customers. Our sterling reputation, built on the kind words of past shoppers, will attest to that!
---
Audi Magna Society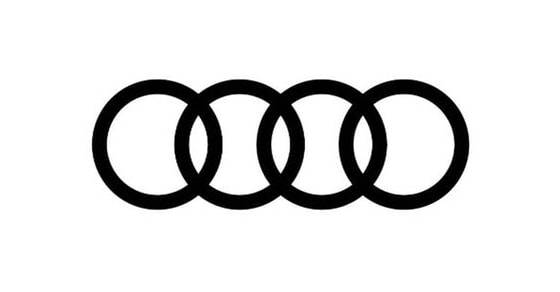 2018 Magna Society Award Winner
Receiving our manufacturer's Magna Society Award is no small feat, but we've been fortunate enough to be recognized for another year. In fact, Walter's Audi has won this award ten times, starting in 2009. 
The Magna Society was created by Audi to identify and recognize dealerships that go above and beyond the standard business objectives and sales targets. To qualify for Magna Society status, a dealership must show that they are engaged in sales and service programs and adhere to specific business processes. Their facility and staff should also properly represent the Audi brand and culture.
Thanks to our strong business performance and commitment to excellence in customer service, Walter's Audi is part of this small elite group of Audi dealers in the United States that can call themselves Magna Society award winners.