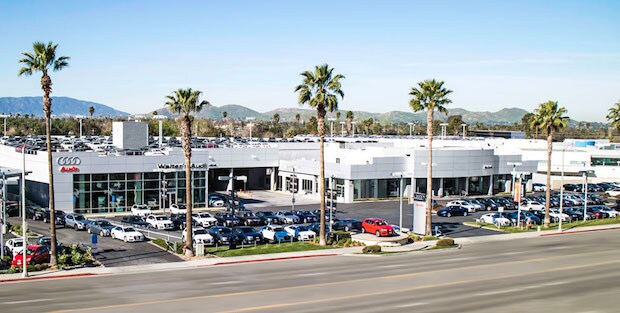 The story of Walter's Audi becoming one of the most respected car dealerships in Riverside starts back in the country where Audi, and owner Walter Kienle, were born. Born in Germany to Swiss parents, he came to America as a young man with a background as an automotive mechanic. After a brief stint in the U.S. Army, which included a term in Riverside, he decided that's where he wanted to go to make a living.
An Audi Dealership is Born in Riverside
Walter moved his family out west from New York and opened up an automotive repair business that specialized in European models. It was in 1965 that he got the license to begin selling cars as well and stuck to the European brands that he was familiar with. That is just the beginning of Walter's Automotive, as you may know. Walter's Audi is a proud member of a family owned dealership group that has great ties to this wonderful city.
The Kienle family believes in giving back to the community that has supported it for over 50 years. Walter's Children's Charity Classic has raised over $4 million dollars for Loma Linda University Children's Hospital. We're proud to carry on the tradition of dedication to our customers and the community of Riverside where we continue to sell the latest Audi models. We hope you'll come in and discover what makes shopping at our dealership so unique.
Contact Walter's Audi today to learn more about what we can do for you.