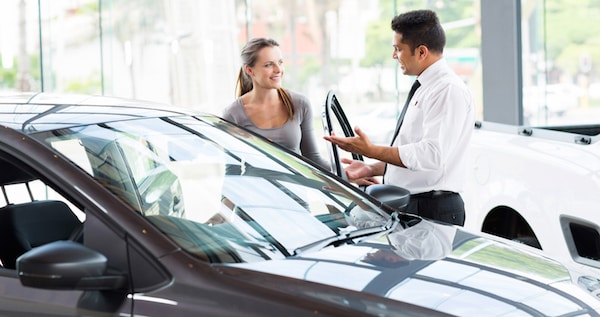 If you are in the market for a new luxury vehicle, then you've come to the right place. Our selection of new Audi models is hard to beat and we are always offering great lease specials that you can take advantage of. One of the big questions we get at Walter's Audi is whether it's better to buy or lease a car? The answer to that question is that it depends on you and what you need the vehicle for. There are some pros and cons for both, which is why we wanted to break them down for you. That way you can look at both and decide which one is better suited to your driving needs.
Leasing
Pros:
 
Usually a lower/or no down payment
 
Monthly payments are typically lower
 
Upgrade to a new model every 2-3 years
 
Normal repairs are typically covered under warranty
 
Easy to return
Cons:
 
Have to decide about buying or leasing every time you return it
 
Extra mileage fees if you exceed monthly limit
 
Not allowed to modify vehicle
 
Can't build equity
 
Must keep vehicle in like-new condition
 
Hard to get lease without good credit score
Buying
Pros:
 
The car is yours
 
There's no limit to how much you can drive
 
You can modify the car
 
You're allowed to sell or trade it
 
Build equity
Cons:
 
Typically includes large down payment
 
Can lose resale value quickly
 
Generally has higher monthly payments
 
Interest adds up over life of the loan
 
Negative equity is possible
Those are the biggest pros and cons of buying and leasing a car. As you can see, there are great reasons to choose either, which is why it comes down to how you plan to use your next vehicle. We make the process simple here at Walter's Audi for our customers because we know how important it is to get a vehicle you want to drive without dragging out the process. Our finance team is ready to go to work for you and they can help answer any questions you have. We work with a variety of auto loan lenders on the local and national level, which helps the financing team at Walter's Audi find the most competitive loan and Audi lease options for you. You don't have to stress out when the time comes to pick your next vehicle when you shop with us, no matter whether you decide to buy or lease it.
The time to contact Walter's Audi about your next vehicle is now. We proudly serve customers from the Orange County, Los Angeles, and all over Southern California, so feel free to give us a call today to learn about what we can do for you.
Get Pre-Approved
Make an Inquiry
Hours
Monday

9 AM- 9 PM

Tuesday

9 AM- 9 PM

Wednesday

9 AM- 9 PM

Thursday

9 AM- 9 PM

Friday

9 AM- 9 PM

Saturday

9 AM- 8 PM

Sunday

10 AM - 7 PM