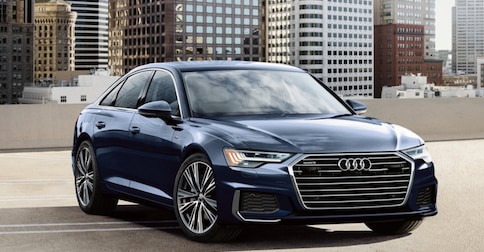 The all-new 2019 Audi A6 has redefined technology, convenience, and luxury. With plenty of innovative features such as keyless start, stop, and entry with hands-free trunk release, the 2019 Audi A6 is sure to bring ease and enjoyment to your ride. Our Orange County area Audi dealer is happy to tell you more about how you can transform your driving experience in this exceptional vehicle.
Orange County Area Drivers Enjoy The Convenience Of The 2019 Audi A6
You may be asking yourself: does the 2019 Audi A6 have keyless entry? You'll be pleased to learn that the answer is yes! The 2019 Audi A6 provides drivers with the Audi Advanced Key. The Audi Advanced Key is a keyless entry technology that lets you enter your Audi safely and easily, without having to search through your pockets or purse for a physical key.
The Audi Advanced Key and all of its features come standard on the A6 Premium Plus and A6 Prestige and is available via the Convenience package on the A6 Premium.
The Audi Advanced Key works by communicating with sensors in each car door and trunk lid that gauge your proximity to the vehicle. These sensors are synced with a radio pulse generator in the key that activates when you are within approximately five feet of your vehicle. As soon as you use a door handle or pop your trunk, your Audi will automatically unlock.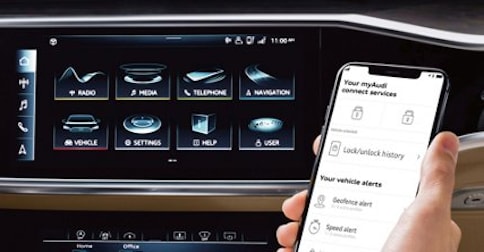 With the Audi Advanced Key, drivers can start and stop their vehicle while their key rests safely inside their pockets. When you're carrying groceries, sagely fastening children into their car seats, or loading luggage into the trunk for your next adventure, the convenience of the Audi Advanced Key is a huge perk.
When your hands are full, you'll enjoy the Audi's hands-free trunk release. Simply step within range of your vehicle and pop the trunk. You'll be on the road with your bags safely secured in back in no time at all.
If you have any questions about the 2019 Audi A6 and its keyless entry capabilities, don't hesitate to contact us at our Orange County Audi dealer today.