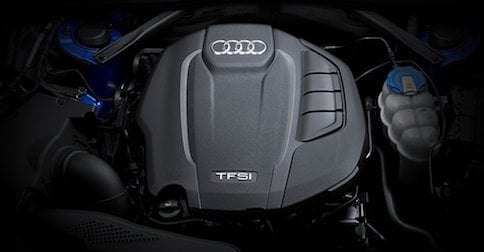 If you assumed the Audi A4 was named for its engine size, you'd be wrong—it's just the model number. But the A4 does indeed have a 4-cylinder engine, and a great one at that.
The 2018 Audi A4 impresses with a 2.0-liter TFSI® ultra® engine standard in all trims. That feisty power plant produces 190hp, and Orange County drivers looking for even more snarl can up the ante with a turbocharged 2.0 TFSI® engine, which produces a gripping 252 horsepower and 273 lb-ft of torque at 1,600-4,500 rpm.
4-Cylinder Engine, Countless Options
This great engine can be mated to either a manual or 7-speed automatic transmission, and drivers can get all-weather performance and handling with Audi's signature quattro® all-wheel drive system as an available option. And you can choose your suspension, too, though you're assured a smooth ride whether you opt for the standard sport suspension or the sport adaptive damping suspension, which brings drivers 23mm closer to the road.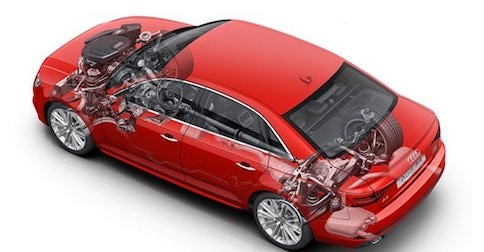 Of course, you don't have to be a spec enthusiast to fall in love with an A4. Autobytel recently praised both the car's capabilities and amenities, commending the model's "quiet and comfortable ride" and "tasteful styling" while naming it one of the 15 best 4-cylinder luxury sedans on the market today. Its siblings, the Audi A3 and A5, also earned spots on the list.
With power to spare and a host of performance and styling options to choose from, there's a 2018 A4 for all of your needs. Whether you're on a quick run to the store or a long cruise up the coast, this is a car that consistently delights.
An Audi Built for Orange County
If you're ready to feel the thrill that only a new Audi A4 can offer, stop in to Walter's Audi in nearby Riverside, California, or give us a call to set up a test drive.