If you spend a lot of time in your car getting to and from work, it makes sense to buy a vehicle you enjoy driving. A car that's comfortable, provides the latest technology needed to deal with a long commute, and one that's good on gas. Our Orange County area Audi dealership has put together a list of the best 2018 Audi cars for commuters so that you can find one that fits your needs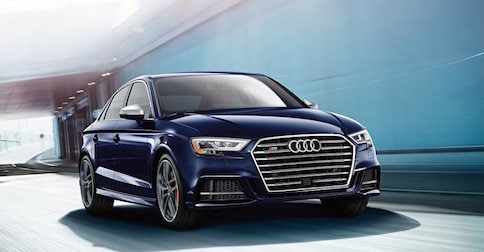 S3
If you want a vehicle that makes it easy to navigate the crowded highways of Southern California, and look good while doing it, the Audi S3 is a great option. It's compact in size, has a sporty engine that can help you deal with rush hour traffic, and the navigation features to help you avoid major backups.
A4
This popular sedan blends efficiency, performance, and comfort into one tantalizing package. It boasts a 7-speed dual-clutch transmission that is responsive and swift during stop-and-go driving. It also helps garner some great fuel economy with an EPA-estimated 31 MPG highway. The Audi Virtual Cockpit helps you keep your eyes on the traffic ahead by putting everything you need right in front of you.
A6
This sedan is on the bigger side, but it offers you and any passengers you may be carpooling with the latest amenities and comfortable seats. You also get quattro® all-wheel drive, which helps you maintain control in adverse driving conditions. You may be surprised to learn that like many of the new Audi models at our Orange County area dealer, you can get an EPA-estimated 30 MPG highway in the 2018 A6.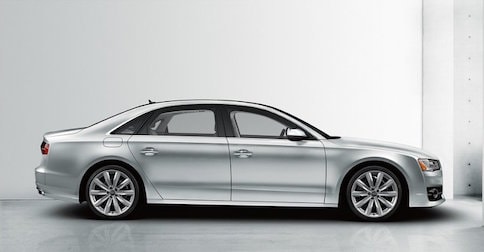 A8 L
If you want to treat yourself, and make sure that you enjoy your commute even when it's bumper-to-bumper, the Audi A8 L is the luxury car for you. Exquisite craftsmanship and lush materials surround you in the cabin along with the latest infotainment features, keeping you informed and entertained behind the wheel. This large sedan delivers impressive fuel economy as well as an exhilarating drive.
TT Coupe
If you're looking to inject a little more excitement into your daily drive, the new TT Coupe will hit the spot. There's plenty of verve and power in this coupe, which helps you navigate crowded roads with great acceleration and the ability to parallel park in tight spots. All-wheel drive keeps you in control even on winding back roads and it will certainly turn some heads when you show up to the office.
Contact Walter's Audi to learn more about our lineup of new vehicles for sale. To get started, just give us a call at (888) 567-6428.
View New Audi Inventory