From driving around town to traveling across the country, there aren't many drives that aren't improved by the addition of your favorite furry friend. The team at our Orange County area Audi dealership knows that traveling with your dog can be infinitely rewarding, and some vehicles make that process easier than others.
There are a lot of factors that impact how dog-friendly a vehicle is, and specifics might depend on how your pet travels and the size of the breed. Generally speaking, though, you want to focus on qualities like comfort, accessibility, and resilience when choosing a vehicle.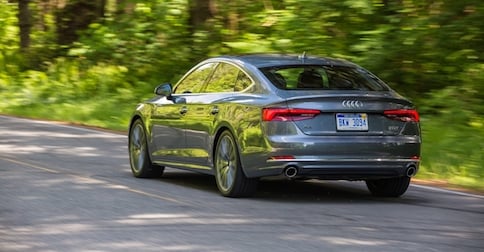 Here in our Audi showroom serving Orange County, you'll find a number of hatchbacks and SUVs that make traveling with your four-legged copilot easier.
Choosing the Perfect Vehicle for You and Your Dog
Even when your pets travel in the backseat–preferably with a harness that attaches to the seatbelt for their safety–it can be easiest to fold half of the rear seat flat so that they can hop in through the hatch and walk right into the backseat so that they have a clearer path than jumping in through the door. Plus, most Audi models offer multi-zone climate control so you can keep them comfortable, too.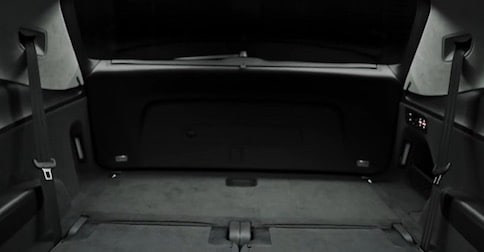 Small to medium-sized breeds will be able to hop up into hatchbacks like the Audi A4 allroad or A5 Sportback with ease, quickly settling in. Larger breeds will likely be able to jump into the Audi Q3, Q5, Q7, or Q8 on their own, too, while smaller breeds might need a boost. Of course, having a large hatchback opening also makes it easier to load and haul crates and other accessories for longer rides.
While we always recommend a seat cover when traveling with pets, it's worth noting that leather is known for its strength and durability, in addition to its luxury. Also, leather is easier to vacuum and wipe clean to remove fur and dirt when compared to fabric upholstery. Plus, your pets deserve a touch of luxury, too!
To come in and take a look at some of our favorite hatchbacks and SUVs, be sure to contact Walter's Audi. We can't wait to set you and your pets up for your next adventure.