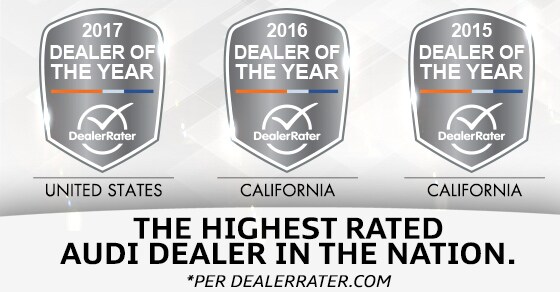 It's been another big year here at Walter's Audi. We've seen some familiar faces and we have also had some new customers come through our doors. Our team has worked really hard to continue improving our customer experience over the past year and it seems that the hard work has not gone unnoticed.
DealerRater has named us the #1 Audi dealer in the entire country. That's quite a big honor considering how many great dealerships there are throughout the country, but one we feel that we've earned by taking the time to ensure that all of the needs of our customers are met each time they step foot in our showroom.
That Makes Three in a Row
That wasn't the only award that Walter's Audi received from DealerRater either. We've also been named the Dealer of the Year in California for the third year in a row. This honor shows that of all the dealerships throughout our great and expansive state, ours was the one that customers felt had their best interests in mind. That's what makes receiving an award from DealerRater so special, it's actually an award from the people.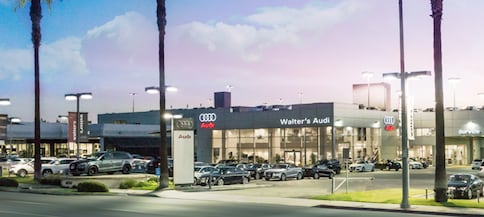 That's because their site relies on the feedback and reviews of actual customers. That means our customers were inspired to share their great stories of buying a new or used luxury vehicle, or how easy and efficient it was to have routine service performed. Our service center always strives to take the inconvenience out of auto repairs and maintenance, and it looks like our customers felt that we had done the job. Of course this is no time to rest on our laurels. While we're beyond thrilled to be recognized with these prestigious awards, it only means we'll have to work harder to exceed the expectations that we set in 2016.
Our dealership proudly serves customers from Los Angeles, Orange County, Irvine, and beyond. If you'd like to find out more, then you can contact Walter's Audi today by calling (888) 567-6428.
View New Audi Inventory