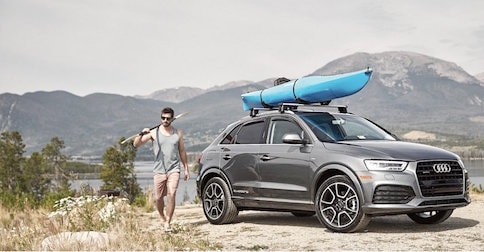 If you are in the market for an SUV that isn't too big to handle, but still versatile enough to take care of the duties of a family vehicle, then you've come to the right place. One question we've heard often at our Los Angeles dealership, is the 2018 Audi Q3 big enough for a family? The answer is that this is a great compact SUV for a smaller family with young children. The Q3 isn't big enough for large families, but it offers impressive cargo space and room for one or two kids. Let's take a closer look at why this is a great vehicle if you're looking for a smaller SUV for your next family ride.
Ready For Daily Tasks
The interior is artfully crafted and welcoming as you'd expect from an Audi, but it also delivers great features for a family vehicle as well. The standard panoramic sunroof in this Audi SUV will offer the kids in the back a great view of the endless California sky when you hit the open road outside of Los Angeles. The bench seat in the back offers a LATCH System (Lower Anchors and Tethers for Children) that makes it safer for your children to enjoy the ride in your new Audi Q3.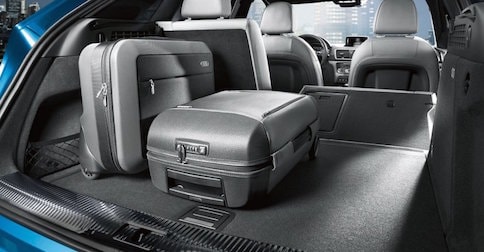 Cargo versatility is important in a family vehicle and while this is certainly a compact SUV, it still offers plenty of room for some duffel bags or space for your groceries, even when the whole family is along for the ride with 16.7 cubic feet of cargo space to utilize. It even has more cargo room than its Mercedes-Benz rival. When you put the seats down, then a whole new world of possibilities open up. Then you've got 48.2 cubic feet of cargo area to play with and that means if you buy an Audi Q3, you'll have plenty of versatility to take care of your weekend chores as well.
Contact Walter's Audi today to learn more about the 2018 Audi Q3. To schedule a test drive, please call (888) 567-6428.
View New Audi Q3 Inventory