If your windshield is dinged, cracked, or broken, bring your vehicle to the Walter's Audi service center in Riverside for an Audi windshield replacement or repair.
Your windshield is an integral part of your vehicle, keeping you safe from rain and wind, as well as upholding the structural integrity of your vehicle. To ensure that both you and your passengers are protected, it is imperative that you replace your windshield right away if it's become chipped, cracked, or dinged. 
With the help of our Riverside Audi service center's certified technicians you can receive an Audi windshield replacement or repair in a timely manner.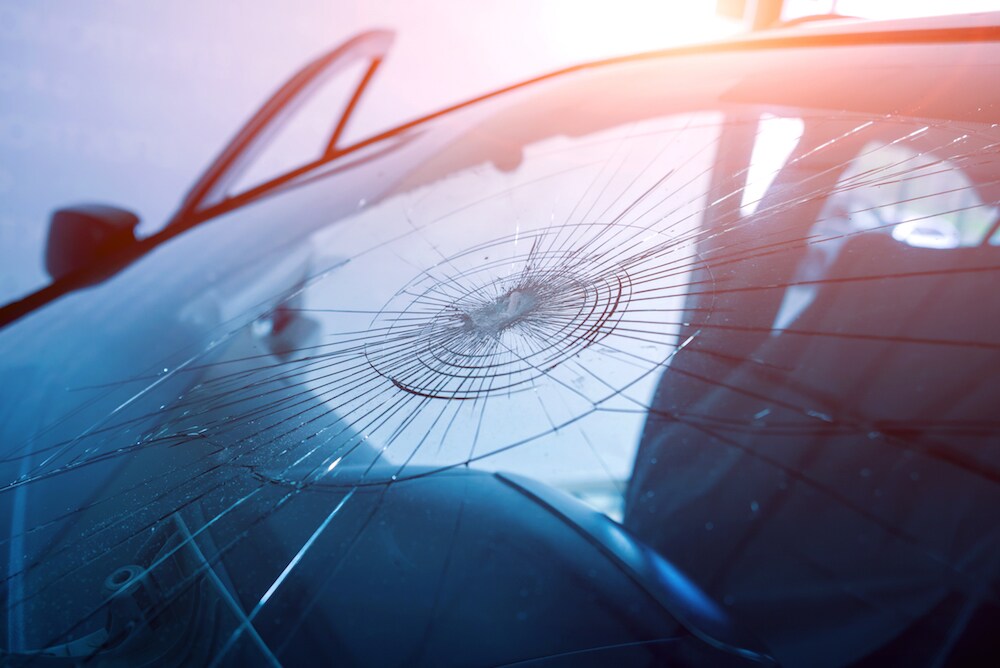 The Importance of Replacing and Repairing Your Audi Windshield
You know that replacing or repairing your Audi windshield will protect yourself, your vehicle, and your passengers. Here's why:
Having a clear view of the road: A cracked or chipped windshield will become a distraction, and you won't have a clear view of the road. This will make it difficult for you to see the road, the obstacles, pedestrians, and oncoming traffic.
Upholding the integrity of vital car safety components: When a windshield is cracked, it will damage the factory seal that safeguards the car against climate and leakage. Due to this, it may affect how airbags deploy or the integrity of the car roof. It's best to have the windshield replaced or repaired by the experts at our Audi service center.
Protecting you from debris: The car windshield protects you and your passengers from debris encountered on the road. When you have your cracked windshield replaced or repaired, you will be protecting yourself and your passengers.
How Long Does a Windshield Replacement Take?
If you've made an appointment, a windshield replacement should take approximately one day. Walter's Audi understands that your time is valuable, and that's why we're more than happy to provide our customers with an available shuttle service as well as loaner cars. 
Should I Report a Cracked Windshield to Insurance?
In order for insurance to cover a cracked windshield, your vehicle typically needs to have comprehensive coverage or glass coverage. If you have either of these, you still may be required to pay the deductible. It's best to look into the coverage you have and what the potential cost replacing or repairing your windshield may be.
Is a Cracked Windshield Illegal in California?
According to the California Vehicle Code 26710, it is unlawful to operate any motor vehicle on a highway when the windshield or rear window is in such a defective condition as to impair the driver's vision either to the front or rear. In other words, if you have a small chip in your windshield you can continue to drive normally but if your windshield has a spidering crack or is completely shattered, driving is illegal. 
Why Visit Our Audi Service Center When You Have a Cracked Windshield?

There's a reason that customers have been bringing their vehicles in for service at our dealerships, which are located in the heart of Riverside, since 1960. Our technicians are expertly trained and make great use of the most advanced tools in our state-of-the-art service center. 
They only use high-quality parts that come straight from the manufacturer so that you know you're getting the right parts for your specific model. We keep convenient hours here at Walter's Audi to ensure we're always open to meet your needs. 
Service Reviews
"Other dealerships should walk thru here and experience what a "REAL" dealership should feel like. From the friendly knowledgeable staff down to the coffee and pastries, they really make you feel comfortable and put you first. I will most definitely be back and spread the good word. Thanks for a pleasant experience." - Vher 1389 (DealerRater)
Contact us at Walter's Audi in Riverside today if you need your windshield repaired or replaced.