Is your transmission acting up? If so, visit the Walter's Audi service center in Riverside for quality Audi transmission repair and service.
While each part of your Audi is important, its automatic transmission should receive special attention. Your Audi's automatic transmission's purpose is to automatically change gear ratios as it moves, freeing you from having to shift gears manually. When your Audi's transmission begins to fail, you may find yourself with an unfortunate problem on your hands. That typically means it's time to get your Audi's transmission repaired.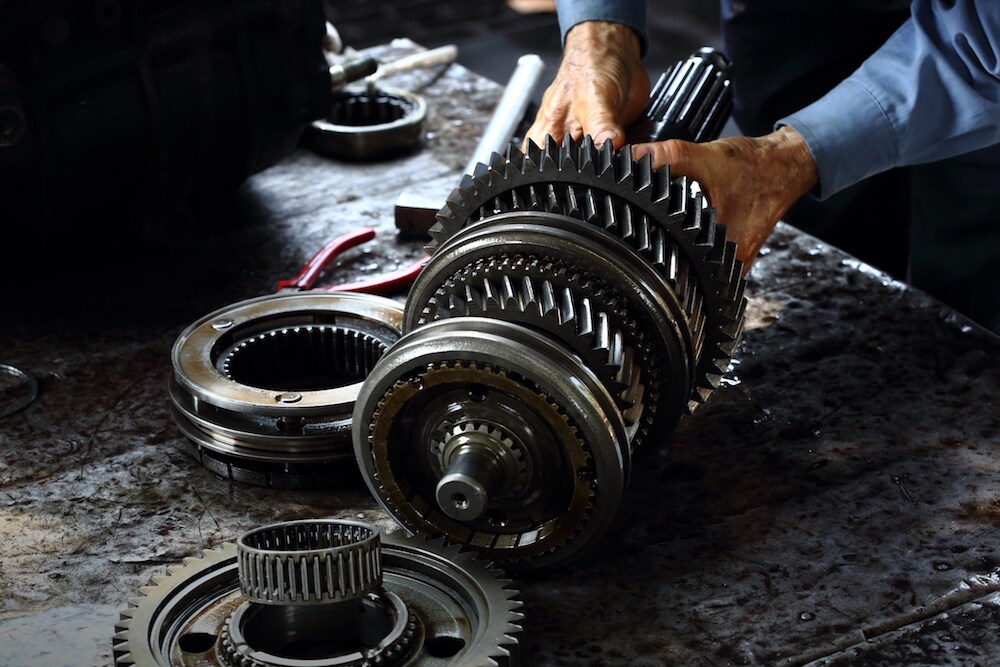 What are the Signs of a Bad Transmission?
When your Audi's transmission begins to fail, you may notice a few different issues going on with your vehicle. Here are five signs of transmission problems you should not ignore:
Transmission slipping: If your transmission is slipping, it can feel like you're driving in a certain gear and then it changes for no known reason. Your car may feel like it's struggling, underpowered, or isn't accelerating like it should.
Rough shifts: Your car may feel like it's refusing to change gears as it normally does, or the gear shifts aren't very smooth. You may also notice that your car has difficulty getting up to speed.
Delayed engagement: When you shift out of "P" and into "D," there may be a long pause where the car revs the engine as you give it gas, but it's not moving forward as it should.
Fluid leak: If your transmission begins to leak fluid, you should schedule a service appointment with our Audi service center immediately. 
Transmission warning light: When the warning light comes on, there could be a problem with your transmission. You should have the issue diagnosed immediately.
Why Visit the Walter's Audi Service Center for Transmission Repairs?
Our Riverside Audi service center is more than happy to perform Audi transmission repair and service on your vehicle as soon as an issue arises. Our highly trained technicians can do more than just that - they can take you in for a major repair, a quick oil change, and more, depending on what your vehicle needs. Walter's Audi recommends that our Audi drivers stay on top of their model's specific Audi maintenance schedule to keep their vehicles in tip top shape, ensuring that their Audi will perform for years to come.
Walter's Audi Service Customer Reviews:
"The service center is constantly fast, friendly and thorough. The service advisor keeps me updated and always covers my transportation. If you decide to wait for your vehicle they provide a variety of refreshments and a comfortable waiting area." - Mo (DealerRater)
For more information on Audi transmission repair and service or to schedule an appointment, don't hesitate to contact us at our Riverside Audi service center today.