If you find your Audi isn't driving as smooth and effortless as usual, you may be having some issues with your suspension. 
Your Audi's steering and suspension are responsible for keeping your wheels firmly intact with the ground and play a major part in keeping your car from veering to one side of the road. 
When you get behind the wheel of your Audi, you're counting on balance, stability, and smoothness to ensure that you and your passengers enjoy the ride. Your vehicle's steering and suspension make a comfortable ride possible, so it's crucial to be aware of when something doesn't seem right.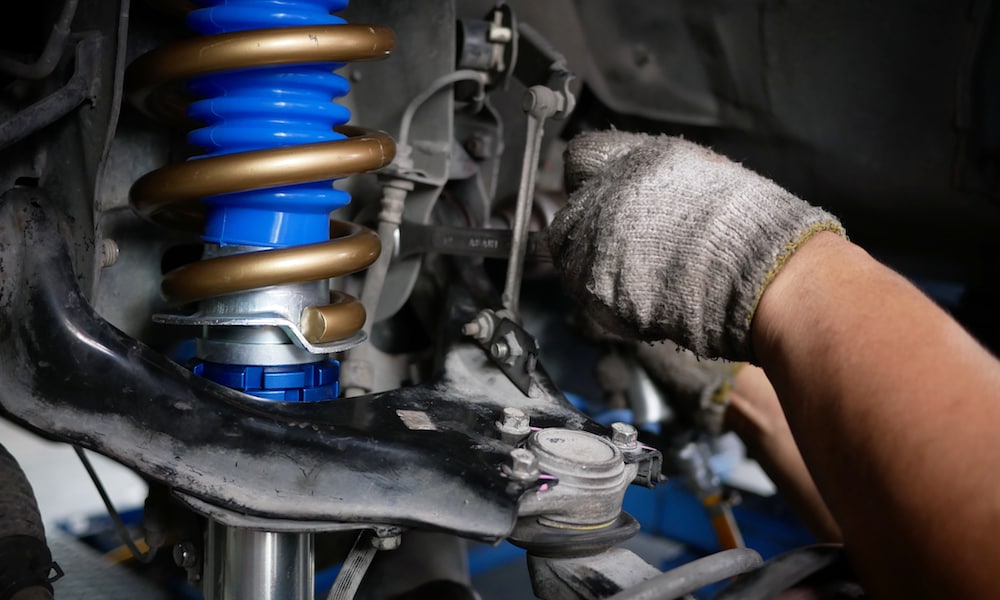 Suspension Issue Warning Signs
If your Audi's steering and suspension aren't working properly, you'll find yourself in for a bumpy ride. Our Audi service center in Riverside will happily perform an Audi suspension repair on your vehicle when it begins suffering from these symptoms: 
Noise when driving over bumps
Vehicle bouncing
Hard turning
Uneven tire wear
Wandering wheels
Driving over uneven roads with potholes
Why Visit Our Audi Service Center When Your Suspension Needs to be Fixed?
Our Audi service center located in the heart of Riverside is here to provide you with exceptional service. Our certified Audi technicians are equipped with the most advanced, quality tools in our state-of-the-art service center. 
Our service technicians only use high-quality OEM parts from the manufacturer, so you know exactly what your Audi is getting. With our convenient hours, you're sure to find the perfect time to bring your vehicle in and get the service you deserve. 
Service Reviews
"Walter's Audi provides excellent service. The service advisors are professional, helpful and always on top of your vehicle during the service process. I've had consistently great service at this dealership." - led (DealerRater)

Contact us at Walter's Audi in Riverside today for an Audi suspension repair.