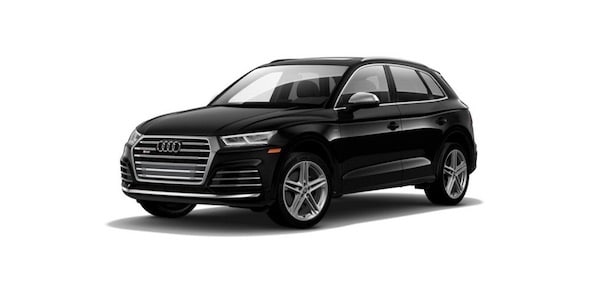 | | |
| --- | --- |
| Engine Oil & Oil Filter | Every 10,000 miles or every year. |
| Brake Fluid | Replace every 2 years regardless of mileage. |
| Brake System | Checked with annual service. |
| Battery | Check every 20,000 miles or 2 years, whichever occurs first; replace if necessary |
| Tires | Checked with annual service. |
The Audi S series is built for spirited, sport-inspired power, and the Audi SQ5 embodies this passion for performance. This SUV is perfectly suited to bring you superb handling and control no matter where you're headed. That impeccable performance and capability, though, depends on being properly maintained. As our Orange County and Los Angeles area Audi service center in Riverside, you'll always receive the quality care that you and your vehicle deserve.
Follow The Recommended Audi SQ5 Maintenance Schedule
Routine maintenance is the key to keeping your Audi SQ5 performing at its best. Just like the name suggests, this maintenance should be part of your routine; as time passes and the miles add up, basic maintenance should be carried out to help protect your vehicle against premature wear and tear. This keeps your luxurious SUV performing the way you love.
Basic maintenance procedures, like routine oil changes and brake maintenance, keep your vehicle's many moving parts in good working order so that they can continue to work together to deliver on responsive, precision-driven performance. Many components, like your brakes and tires, are also critical for your safety. Periodically checking and maintaining these components in accordance with Audi's recommended service intervals helps to ensure that you always have the traction and stopping power that you depend on to stay safe when you're out on the road.
By sticking to Audi's recommended service schedule, you can help your Audi SQ5 to run its best. You can also help to protect yourself against unexpected repairs down the line, which can occur when routine maintenance is ignored. Scheduling at appointment to properly maintain your SQ5 with the Walter's Audi team can help you and your SUV to g further together!
If you have any questions about properly maintaining your Audi SQ5, or if you're ready to schedule an appointment at Walter's Audi in Riverside, be sure to call us today.