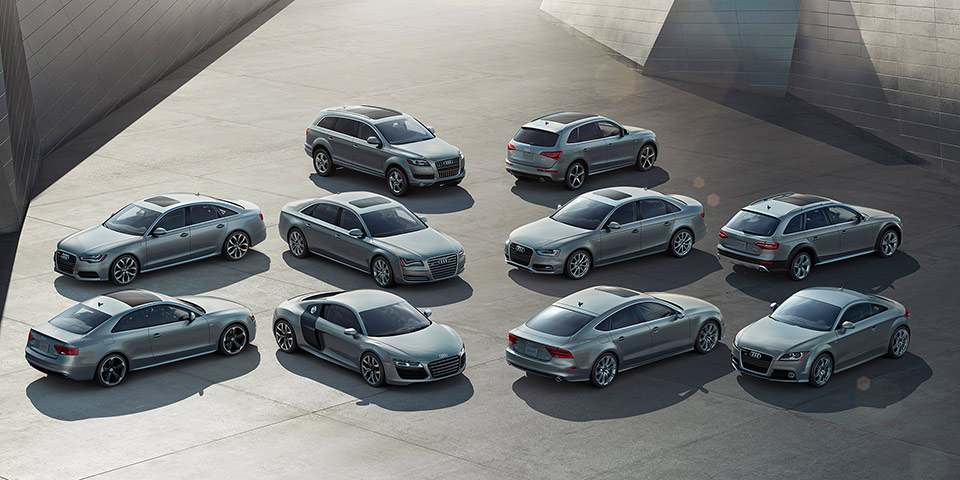 Vehicles are complex machines and even the finest, most expertly crafted ones require regular maintenance to keep them running for a long time. Our Audi service center serving Orange County, Los Angeles, Irvine, and Corona offers a complete line of routine maintenance and auto repair from expertly-trained technicians who know Audi vehicles better than anyone. Walter's Audi also has a parts department that has a huge selection of genuine parts directly from the manufacturer to ensure you get the right parts at a reasonable price. 
Model-Specific Services

   
Audi A3


   
Audi A3 etron®






Audi A5

Audi A6

Audi A7 

Audi A8

 
 Audi allroad
  
Audi Q3
 
Audi Q5
 
 Audi Q7

 

 
It can be difficult to keep track of when you are supposed to get your oil changed, have your tires rotated, or have your filters replaced, which is why there are service interval tables to keep California Audi drivers on top of when they should schedule a service appointment with our Audi service experts. Some things like oil need to be done frequently while others may only need to be looked at or replaced ever few years. Each model is different because each vehicle is comprised of different parts so it is important to reference the guide to your specific model, whether it's the sporty A4 or the versatile Q5. Below you'll find a list of Audi vehicles available at our Riverside Audi dealership and their corresponding service intervals.