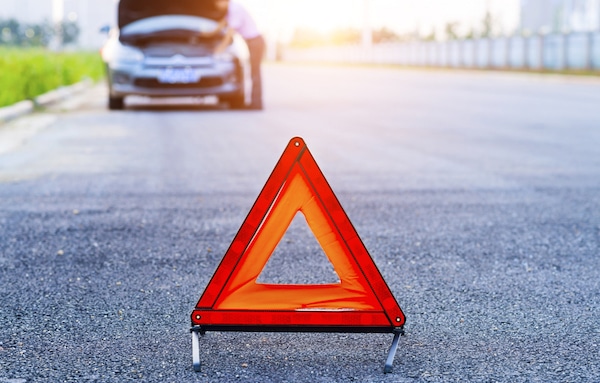 1-800-411-9988 | For Audi Roadside Assistance
1-866-478-3456 | For Audi A8, S8, or R8 Owners

Trouble on the road is unavoidable at times and it's good to know that you're covered when you buy a new Audi from our dealership. Each new model sold is covered for up to four years so that when something happens on the road, you aren't stranded. While the most common reasons for using Audi roadside assistance are lost keys, flat tires, and dead batteries, they aren't the only ones you are covered for.
Audi Roadside Assistance Services
Audi Roadside Assistance can help you out 365 days a year, 24 hours a day in the United States. Here are the services it provides:
Emergency towing if your Audi encounters mechanical problems.
Collision in case of an accident.
Jump start if your battery dies.
Flat tire change if you suffer a flat or blow-out.
Emergency fuel service if you lose sight of the fuel gauge and run out of gas.
Lock-out service if the keys are in the car and you aren't.
Extrication service in case your Audi finds itself in a ditch.
Audi assist to provide light services like fuel or tire changes if you're in close proximity to an Audi dealership like Walter's Audi in Riverside.
You Can Count on Audi Roadside Assistance
Sometimes a collision or a breakdown on the road happens and while that can be a scary, frustrating time, you have 24-hour roadside assistance at your disposal through Audi. If you have been involved in an accident, it's best to remain calm and call the roadside assistance number above.
They can get a tow truck to you, which will bring it to the nearest authorized Audi service center where your car will get the care and attention required to get you back on the road in a timely manner. This can throw a wrench into your plans if you're traveling, which is why Audi also offers Trip Interruption services. They will reimburse you for things like lodging, meals, and alternate transportation up to an extent.
The Audi roadside assistance app makes it easier than ever to utilize all the benefits of this program when you need help. Of course, the best way to avoid mechanical breakdowns on the road is to make sure you keep up with regular routine maintenance. Schedule a service appointment today at the Walter's Audi service center, conveniently located in Riverside near Los Angeles and Orange County. Give us a call today to learn more.
*Certain exclusions and limitations apply. Please review your Owner's Manual or dealer for details. Roadside Assistance provided by a third party.