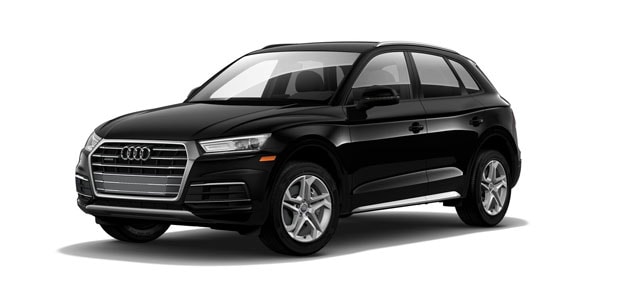 | | |
| --- | --- |
| Engine Oil & Oil Filter | Every 10,000 miles or every year. |
| Brake Fluid | Replace every 2 years regardless of mileage. |
| Brake System | Checked with annual service. |
| Battery | Check every 20,000 miles or 2 years, whichever occurs first; replace if necessary. |
| Tires | Checked with annual service. |
An Audi Q5 is a breathtaking SUV that is capable of taking you further than you thought possible. It also requires regular attention and care for which the skilled technicians at our Riverside Audi service center are known. When you bring your Q5 in for service at Walter's Audi, you get dependable service in a timely manner. Our state-of-the-art facility, which is stocked with the most advanced tools and technology, makes it possible for our maintenance team to provide quality service for your Audi Q5 quickly and efficiently.
Follow The Recommended Audi Q5 Maintenance Schedule
There's a reason why it is called routine maintenance and that is because it should be performed on a regular basis if you want to maximize the performance and longevity of your luxury SUV. We understand that it can slip your mind with all the other things you have to keep track of each day, which is why this service interval sheet should help drivers remember when to schedule maintenance for certain services and how often it needs to be done. Our service team recommends you follow these intervals to get the most out of your Audi Q5.
Brake system maintenance is vastly important considering how often you use the brakes and the wear and tear they go through each time you use them. That's why they need to be checked so often. The same thing goes for regular tire rotation and replacement, which is important if you want to optimize performance, handling, and fuel economy. Regularly checking the health of your tires will go a long way to providing a smoother ride in your Audi Q5. That includes tread thickness, which you should monitor to make sure you aren't riding around on bald tires that will lose traction going around turns.
Your Q5 is an intricate vehicle with many components that make it the powerful SUV that you love and all the required services are covered in these service intervals. Our Los Angeles and Orange County area Audi service experts know exactly what it takes to keep you behind the wheel of your Audi Q5 for a long time. Let them handle all the necessary maintenance and you'll stay out of the shop and on the road longer. It goes beyond just getting an oil change or having your battery inspected. While those two things are both important, there's much more to your luxury SUV than that. Schedule an appointment today at Walter's Audi and our skilled service technicians will take great care of your new Audi Q5.
If you have any questions about service for your Audi Q5 or any other vehicle, give us a call today.