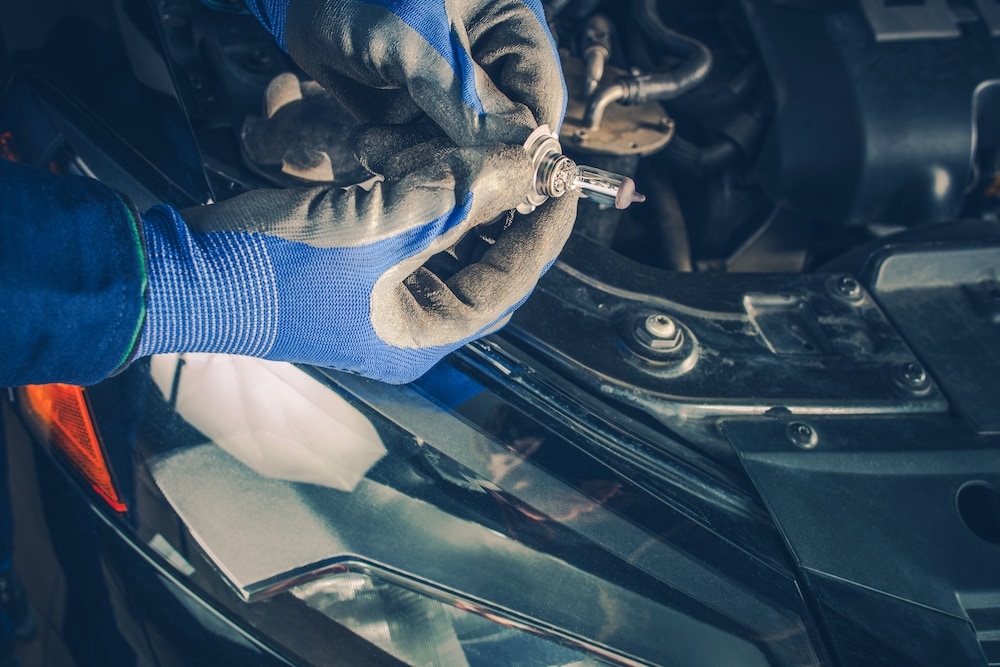 Click Here to Schedule Service
Is your Audi in need of a headlamp or tail light replacement? Put your trust in the capable hands of our Audi Service and Parts Center serving the Los Angeles and Orange County area. Not only do we provide OEM Audi parts, but we also offer the experience and expertise of Audi-certified technicians to install them on your Audi to ensure that your nighttime visibility and braking indicators are up to our standards. 
When To Replace Your Audi's Headlamps & Tail Lights
Here are some warning sign to look out for if you think it is time to replace your Audi's headlamp or tail lights:
Dim or hazy headlamp or tail light: If one of your headlamps or tail lights are dead, it's time for a replacement bulb. One thing to keep in mind when replacing a dead bulb is that if one light goes out, it's likely that the other one will follow shortly after.
Flickering headlamp or tail light: A flickering light is one of the most obvious signs that the bulb is about to go out. Make a service appointment as soon as possible in order to avoid a problem before there is one! 
Single headlamp or tail light is out: While it is fairly normal for lights to dim overtime, it is not an issue that should be overlooked for too long. Leave it up to our expert technicians to determine whether your dim headlights are the result of a hazy headlamp cover or if you simply need a replacement bulb. 
Audi Headlamp & Tail Light Repair in Riverside
Cutting-edge diagnostic tools, trained professionals, and decades of experience are just some of the things you can expect at our facility. Over time, your Audi will inevitably need some care, and we're the people who can do it best. Let us take a look under the hood of your beloved Audi and get you back on the roads of Riverside County, Orange County, and Los Angeles in no time.
Visit Our Audi Service Center Serving Los Angeles and Orange County
Put your Audi in the trustworthy, capable hands of our experts at our Riverside Audi Service center! Contact us or stop into the dealership with any questions.
Click Here to Schedule Service