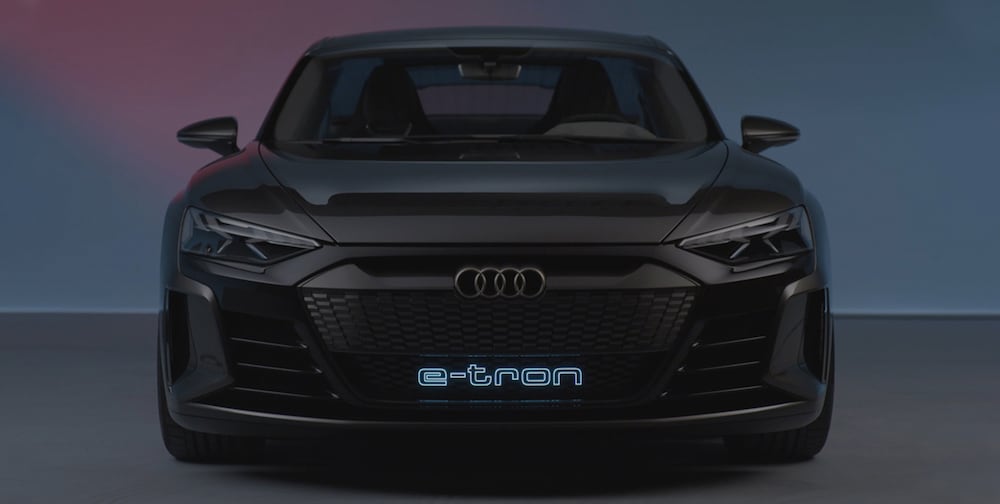 The way of the future is close at hand. By 2025, Audi pledges that one third of all new Audi models will be electrified. All Audi e-tron® models will be produced in all thirteen Audi factories, further illustrating that Audi is fully committed to electrification. Walter's Audi serving drivers from Riverside, Orange County, and the greater Los Angeles area are thrilled to showcase the future of Audi electric.
Audi Electric Cars For Sale
The all-new Audi e-tron® is an SUV that fuses electric performance and luxury amenities to create a bold vision for the future. With three electric motors, the new e-tron® delivers a total of 320 kW worth of power. With that much power, drivers can go from 0-60 in just 5.5 seconds. The intelligent drive management system balances the power of each motor to provide traction and efficiency as conditions change. You can't ask for anything more in this incredible electric SUV.
Charging Audi Electric Vehicles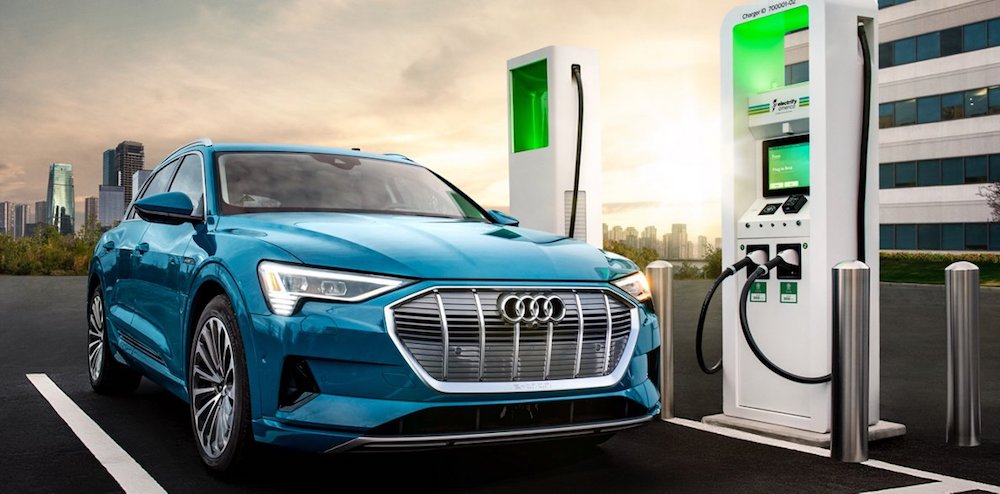 The Audi e-tron® is designed to be charged in ways that best suit your needs and busy lifestyle. With two ways to charge, you'll always be powered up and ready to go. The Audi e-tron® can be charged either at home or on the go.
Charging At Home
Wake up to a full battery after conveniently charging your Audi e-tron® overnight. A home charging capsule fully charges the battery in about 9 hours. A 9.6 kW AC charger (level 2, 240-volt/40 amp) plugs into a NEMA 14-50 outlet and will have your vehicle charged overnight.
Audi is collaborating with Amazon to bring an easy solution to your home's charging abilities. A certified Amazon professional will come to your home and set you up with a Level 2 charging station in no time at all.
Charging On The Go
With more than 16,000 electric car charging stations and 50,000 charging outlets, you can charge on the go. More outlets are being added each day, and soon you'll be able to recharge your Audi e-tron® anywhere. High-speed public chargers are fitted with the SAE Combined Charging System (CCS) and can provide about 80 percent charge in just 30 minutes.
If you have any questions about Audi electric cars, don't hesitate to contact us at our Riverside Audi dealership today.
View Audi e-tron® Inventory