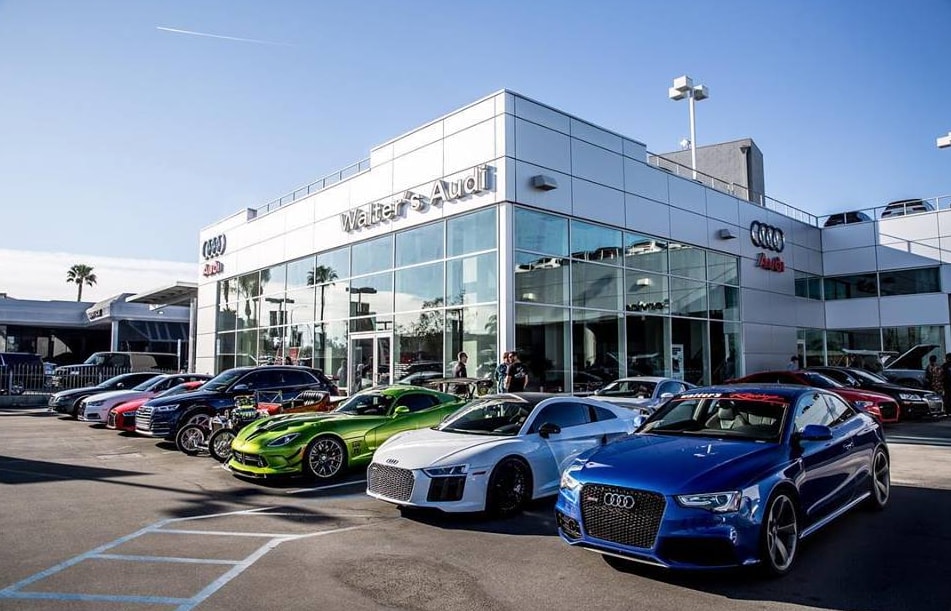 Walter's Audi is a top
Orange County Audi dealership
. We offer an incredible selection of new and used Audi vehicles. Our dedication to customer service is unmatched, and our years of experience have helped us to create a unique and pleasant experience for every customer at the dealership.
Orange County Audi shoppers at Walter's Audi will find an extensive collection of used and pre-owned Audi vehicles to choose from. Whether you are in the market for a stylish sports car, or a spacious and family-friendly SUV, you will find the right vehicle for your needs at Walter's Audi.
Used Inventory at Orange County Audi Dealership
We offer Orange County
Audi
shoppers pre-owned vehicles from many of the most popular automotive brands. When searching for a used car, choose from luxury sedans, coupes, convertibles, SUVs, and more. We also have a great selection of cars, trucks, and SUVs outside of the premium market.
In addition, Walter's Audi offers a collection of Audi Certified vehicles. Certified vehicles combine the best of both worlds: a vehicle in brand-new condition, with a used price tag. If you're in the market for a new Audi, but find the prices to be a bit much, a Certified Pre-Owned Audi may just be the perfect choice for you!
Orange County Audi Shoppers Love Walter's Audi

If you don't find exactly what you are looking for, simply click on the CarFinder and fill out the form. Our staff will keep you up to date about when the vehicle you are in search of arrives at the dealership. If you are open to discussing your options, you can always enlist the help of a member of our sales staff. The friendly and knowledgeable staff at our
Orange County Audi
dealership will help you find the vehicle that fits your needs and budget.
Once you have found the right vehicle for your needs, our financing staff will help to create a plan that works for your budget. Whether you are looking to finance or lease a vehicle, our team of experts will help you to complete the process and work inside the limits of your budget.
Local Orange County Audi Dealer Helps Customers Every Step of the Way
In addition to our impressive inventory, Walter's Audi offers a state of the art service center and parts department. Orange County Audi customers can schedule a service appointment from the comfort of their own home by simply filling out an online form.
Our dealership is dedicated to more than just building lasting relationships with customers. We firmly believe in building a strong bond with our community. That's why we fully sponsor the Walter's Children's Charity Classic every year. We know how important it is to give back to the community that has been our home for years.
For more information about available services and new & used Audi models, visit
Walter's Audi
serving Orange County at 3210 Adams Riverside, CA 92504, or call 888-567-6428 today!