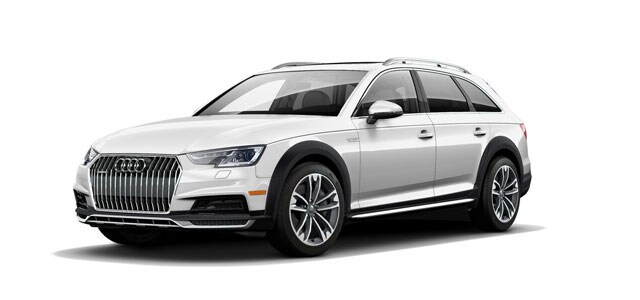 | | |
| --- | --- |
| Engine Oil & Oil Filter | Every 10,000 miles or every year. |
| Brake Fluid | Replace every 2 years regardless of mileage. |
| Brake System | Checked with annual service. |
| Battery | Check every 20,000 miles or 2 years, whichever occurs first; replace if necessary. |
| Tires | Checked with annual service. |
Even the rugged, yet stylish Audi allroad needs service, and that is when you bring it in to Walter's Audi near Los Angeles and Orange County. You will experience top-notch service from a well-trained team of service experts that know the intricate workings of your luxury vehicle like no other. Scheduled routine maintenance and auto repair are taken care of at our state-of-the-art Riverside Audi service center. You can avoid costly repairs on your Audi allroad by sticking to these service intervals.
Follow The Recommended Audi allroad Maintenance Schedule
This is the simplest and most hassle-free way to keep up with the routine maintenance required in your Audi allroad, and with all the things you've got going on, that's a nice break. The Audi allroad service intervals for Orange County and Los Angeles area owners make keeping up with all the routine maintenance easy so you don't have to worry about something suddenly quitting on you. You can follow this chart, which breaks down when each service is needed. If you follow this chart, you'll know when each part needs to be changed, inspected, and also which fluids have to be checked. 
Maintaining a healthy brake system should always be a top priority, because it has such an important job. At Walter's Audi, the skilled technicians check your discs, brake pads, and ensure that your brake fluid is good so you can be sure you'll always come to a complete stop. However, this isn't the only maintenance that you need to keep your Audi allroad running great. Tire rotations get you more life out of a set of tires, and provide a smoother, more efficient ride. Tires don't have to be inspected very often, but it is important to periodically check the tread thickness to make sure you aren't driving on bald tires. 
There's no good reason to put off getting the required service on your Audi in order to keep it working like new. The service experts at Walter's Audi can perform the maintenance that's necessary to keep your vehicle on the road for a long time. Schedule an appointment today at Walter's Audi and let our service experts perform an oil change or inspect your battery. If you have any questions about your Audi allroad, or any other auto repair concerns, give us a call today.