Is your Audi's air conditioning not providing as much cold air as it should be? Our Audi service center in Riverside is here to help you stay cool. Our team of certified Audi technicians can perform many air conditioning services from testing and regular maintenance to complete Audi air conditioning repair and service.
Your Audi's air conditioning suddenly going out has the power to ruin your day completely. The most common causes of a broken air conditioning system are leaks or compressor issues.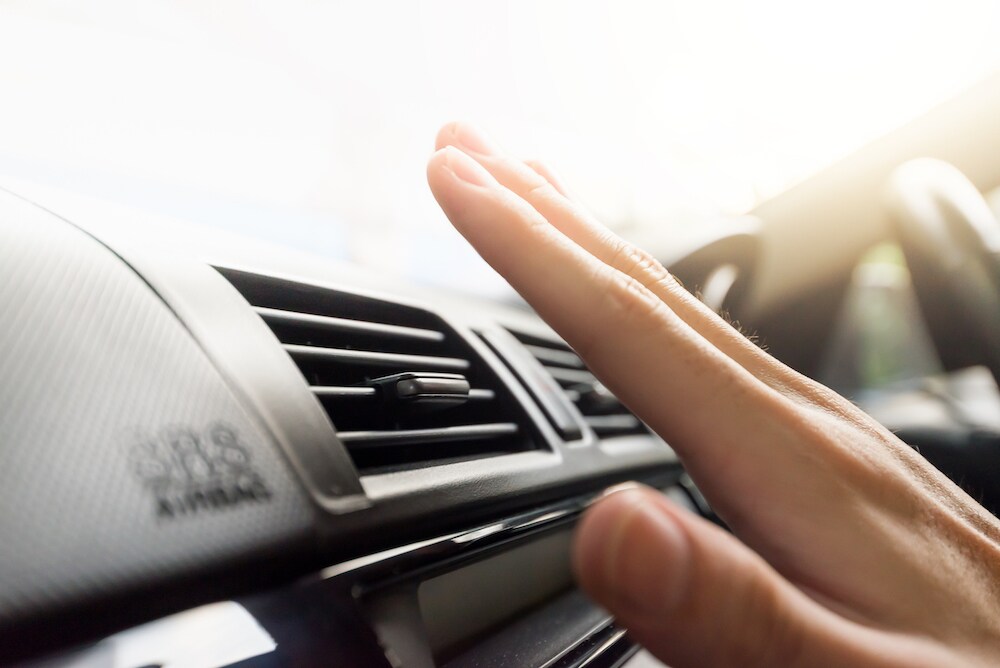 Why is my car AC not blowing cold air?
If your air is blowing cool but not cold, the problem could be a few different components. Here's where some of those issues may arise:
A/C Compressor & Clutch: Leaks in one or more of the compressors may occur and keep your air conditioning from becoming fully cold. Particle contamination from worn parts inside the compressor are a frequent culprit.
The Accumulator/Drier: Your Audi's A/C accumulator collects and absorbs moisture. Moisture means death to the internal system components and can damage the A/C compressor as well.
AC Orifice Tube/Expansion Valve: This device filters and regulates the flow of refrigerant through your air conditioning system. Contamination is the main cause of failure here.
A/C Condenser: This component works with the radiator fans to cool the hot refrigerant. You could have an issue with a refrigerant leak that will lead to poor cooling.
A/C Evaporator Core: The A/C evaporator contains the cooled off refrigerant that absorbs heat from inside the passenger compartment. The number one cause of failure is a leak due to age and wear.
Why Visit Our Audi Service Center in Riverside For AC Repair?

Audi owners can depend on our service center located in the heart of Riverside. Our certified Audi technicians are equipped with the most advanced, quality tools in our state-of-the-art service center. 
Our service technicians only use high-quality OEM parts from the manufacturer, so you know exactly what your Audi is getting. We keep convenient hours here at Walter's Audi to ensure we're always open to meet your needs. 
Service Reviews
"My service advisor and the rest of the service staff are friendly, conscientious, and dedicated to ensuring that each customer leaves with a vehicle that is thoroughly serviced and road safe!. All aspects of the dealership are focused toward customer service. The waiting room is comfortable, and the amenities offered (coffee, water, fruit, bakery) are thoughtful. Highly recommended." - audifam (DealerRater)
Contact us at Walter's Audi in Riverside today if you need Audi air conditioning repair and service.