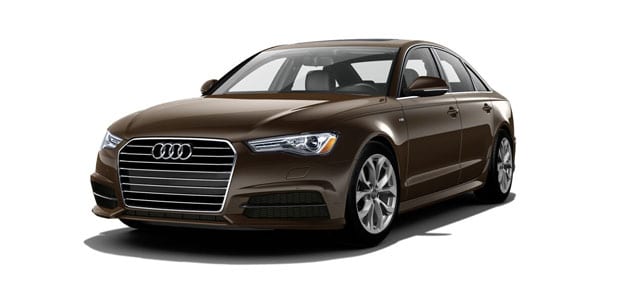 | | |
| --- | --- |
| Engine Oil & Oil Filter | Every 10,000 miles or every year. |
| Brake Fluid | Replace every 2 years regardless of mileage. |
| Brake System | Checked with annual service. |
| Battery | Check every 20,000 miles or 2 years, whichever occurs first; replace if necessary. |
| Tires | Checked with annual service. |
The dependable Audi service that your A6 requires can be taken care of at Walter's Audi in Riverside. The maintenance experts at our service center are prepared to handle all of your scheduled routine maintenance and auto repair in a timely manner. They can do it all in a state-of-art facility with the best tools for your Audi vehicle at our Audi service center near Los Angeles and Orange County. If you want to keep your Audi A6 running smoothly for years to come without dealing with costly repairs, routine maintenance is the key. 
Follow The Recommended Audi A6 Maintenance Schedule
It's okay to admit that you don't know exactly when certain maintenance is supposed to be performed on your Audi. There are plenty of things you have to keep track of and that may not always be high on the list, but you should be keeping track of it. That's where this list of Audi A6 service intervals for Los Angeles and Orange County area drivers comes in handy. Our service experts break down when each one needs to be done. It is the easiest way to keep track of what parts need to be changed, inspected, and which fluids need to be checked.
You know how important your brake system is, but they do wear down over time with the stop-and-go driving on the roads of Southern California. That's why it is important to keep up with service on them. The technicians at Walter's Audi can check the health of your discs, brake pads, and make sure your brake fluid is at a proper level so you can be confident whenever you stop short. There is other maintenance that maximizes performance and fuel economy like tire rotations. Tires don't have to be inspected very often, but you should monitor the tire tread thickness to avoid bald tires that make driving dangerous. An Audi A6 is a luxury sedan bred for performance, and that means it takes regular maintenance to keep it in good condition.
Our Audi service experts are ready to perform the necessary maintenance on all the components off your vehicle in order to keep you on the road and out of the shop for an extended period of time. Oil changes and battery checks can often slip your mind, so schedule an appointment today at Walter's Audi and let our expert technicians give it a look. If you have any questions about your Audi A6 in Riverside or any other service, give us a call today.