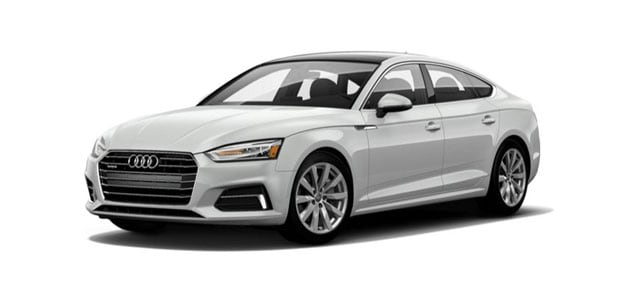 | | |
| --- | --- |
| Engine Oil & Oil Filter | Every 10,000 miles or every year. |
| Brake Fluid | Replace every 2 years regardless of mileage. |
| Brake System | Checked with annual service. |
| Battery | Check every 20,000 miles or 2 years, whichever occurs first; replace if necessary. |
| Tires | Checked with annual service. |
Service for Audi A5 models can be found at Walter's Audi near Los Angeles and Orange County. It doesn't matter if you're in need of scheduled routine maintenance or comprehensive auto repair, our staff of expertly trained technicians have the skills and experience to keep any Audi vehicle running in peak condition at our Riverside Audi service center. These service professionals know the Audi A5 inside and out and have a working knowledge of the scheduled routine maintenance that helps prevent serious problems in your car in the future.
Follow The Recommended Audi A5 Maintenance Schedule
With all the other things you have to keep track of on a daily basis, when different maintenance is supposed to be done on your vehicle might not always be top of the mind. That is why our service experts compiled a list of important Audi A5 service intervals that local California drivers can reference. This service table breaks down what needs to be changed, or at least inspected, and how often it needs to be done.
Components like the break system require a lot of attention because of how important their performance is on the road. This is something that deserves the highest standard of service in order to create a safe driving experience. Other maintenance like tire rotation and replacement make a big difference when it comes to vehicle performance and fuel economy. Tires do not need to be inspected as frequently, but you should check the tread thickness regularly to avoid the potential risks that come with inadequate tires.
But there are hundreds of different components in your vehicle and they all require attention and care. Our Audi service experts want to keep you on the road and are ready to perform any maintenance necessary to keep you out of the shop. If you can't remember the last time you changed your oil or had your battery tested, you can schedule an appointment today at Walter's Audi and let our expertly-trained staff look everything over and let you know what, if anything, needs to be done.
If you have any questions about service for your Audi A5 in Riverside or any other vehicle, give us a call today. We're proud to service local Orange County and Los Angeles area Audi owners.