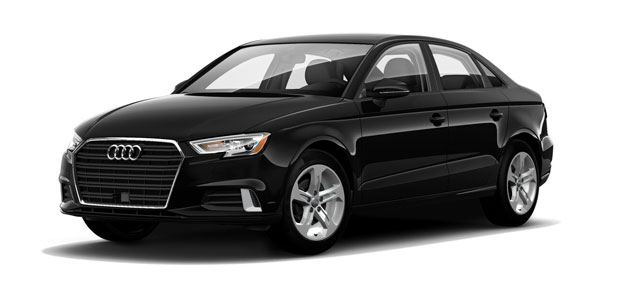 | | |
| --- | --- |
| Engine Oil & Oil Filter | Every 10,000 miles or every year. |
| Brake Fluid | Replace every 2 years regardless of mileage. |
| Brake System | Checked with annual service. |
| Battery | Check every 20,000 miles or 2 years, whichever occurs first; replace if necessary. |
| Tires | Checked with annual service. |
If you are looking for Audi A3 service near Los Angeles or Orange County that you can count on, it's time you brought your car or SUV into Walter's Audi. Whether you're in need of scheduled routine maintenance like an oil change or in-depth auto repair, there are skilled experts who have been trained to take care of Audi vehicles at our Riverside Audi service center ready to look at your vehicle. They will keep your Audi A3 running in prime condition for years to come with scheduled routine maintenance that helps avoid big problems further down the road.
Follow The Recommended Audi A3 Maintenance Schedule
It can be very difficult to keep track of when certain maintenance is supposed to be performed on your vehicle, which is why we put together a list of Audi A3 service intervals for Corona drivers to reference. There are some that need to be changed, or at least inspected, frequently like your brake fluid or brake system. Something as important as brakes should be maintained to the highest standard to ensure a safe driving experience. Other maintenance like tire rotation and replacement help improve performance and fuel economy. These don't need to be inspected as frequently, but you should always monitor the tire tread thickness on your tires because these do where down and can make driving treacherous.
Vehicles are made of many different components that all require attention and care and our Audi service experts are ready to take a look and perform any maintenance necessary to keep you on the road and out of the shop for extended periods of time. If you have any doubts about when the last time you had your oil changed or your battery tested, you can schedule an appointment at Walter's Audi and have our expertly-trained staff take a look and let you know if you need to have your fluids topped off or replaced.
If you've got any questions about service for your Audi A3 near Los Angeles and Orange County or any other vehicle, give us a call today.